Stamped: July 3rd, 2007 | Related Posts
Tagged: Mai Otome, shizuru fujino.
Summer is there, so is Shizuru Viola in her sexy bathing suit that leaves no room to imagination.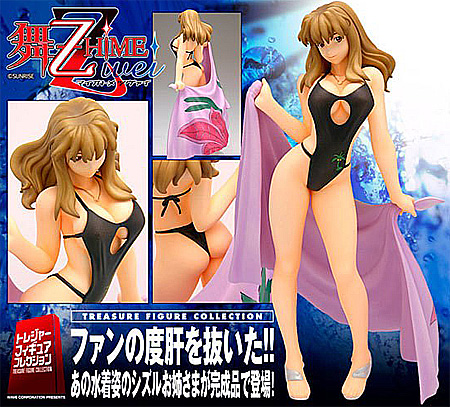 This 1/10 scale figure is to be released this October but I already saw it at the Hobby store on Ebay. So if you're not spending this summer at the beach, maybe staring at this slender beauty on your desk will do.
Anyway, before you place your order, just have a look at those perfect curvy shapes. I'm not fond of the work with the face… But the rest will make up for it. (click to enlarge… the image…-I have to precise-)
Here is Shizuru with her "accesories"…
Shizuru in live action with her outfit, while Natsuki doesn't need hers…: